Brazilian Guitar Panorama: Solo Pioneers
Richard Boukas has presented comprehensive lectures and workshops on Brazilian guitar at numerous universities and other venues.

Comprised of several segments, BRAZILIAN GUITAR PANORAMA covers the history of Brazilian guitar's major innovators and contributors to the literature.

The first segment, SOLO PIONEERS, focuses on the founding fathers of the instrument:

• Canhoto (Américo Jacomino)
• João Pernambuco (João Teixeira Guimarães)
• Dilermando Reis
• Garôto (Aníbal Augusto Sardinha)

All playing the steel string violão, Boukas explores their professional contributions from a stylistic, technical, creative and historical perspective. 

The presentation uses archival recordings and newly notated transcriptions, delving into the core genres in which the four seminal guitarist-composers excelled: 
choro, maxixe, valsa and marcha.

In addition, Richard discusses the process of capturing Brazilian vocal lyricism in solo guitar playing.
Using Jobim's classic "Modinha", he compares riveting, timeless performances by ELIS REGINA and RAFAEL RABELLO.

See all five VIDEO CLIPS below.

Other BRAZILIAN GUITAR PANORAMA guitarist lecture profiles are as follows:

• Baden Powell, Luiz Bonfá, Paulinho Nogueira
• 7-string (sete cordas) masters Dino Sete Cordas and Rogério Caetano
• Paulo Bellinati, Marco Pereira, Sebastião Tapajós, Guinga
• Minas Gerais innovators Toninho Horta, Juarez Moreira, Sérgio Santos
• Marcus Tardelli, Yamandu Costa, Alessandro Penezzi and Quarteto Maogani
• A special Rafael Rabello tribute

Other workshops featuring hands-on playing include:

• Brazilian Acoustic Guitar Comping, Jazz Improv, Duo and Ensemble playing
• Choro repertoire and performance practice: popular chamber music of Brazil
• Solo guitar music and arranging techniques

Richard was recent guest artist-educator at the prestigious NEW YORK GUITAR SEMINAR presented by Mannes The New School for Performing Arts. He presented a hands-on version of BRAZILIAN GUITAR PANORAMA. The VIDEO of that session will soon be available for view.

PRIVATE LESSONS WITH RICHARD BOUKAS

 
Workshop Participant Comments
"
Participating in such a comprehensive workshop was a rare treat. Boukas's deep knowledge of Brazilian genres and their structural components gave us both the broad historical view as well as its developmental aspects. As he played one terrific recording after another, he picked up the guitar, demonstrated and broke down the stylistic and technical elements so that even someone unfamiliar with the styles could assimilate them directly."
_________________
"
I had the great pleasure of attending the all-day workshop Brazilian Guitar Panorama with Richard Boukas. His passionate involvement with Brazilian music has yielded a wealth of knowledge and insight. He is a master player and a respected scholar. It was an explosion of valuable information, both historical and practical. No one is more respected for his musicality, depth and unswerving commitment to making and teaching music at the highest level."
_________________ 
"Brazilian Guitar Panorama was one of the best, most enjoyable, in-depth workshops I've experienced. We covered the whole spectrum of Brazilian guitar, using beautiful and diverse audio and video examples along with analysis of transcriptions Boukas has prepared. The amount of knowledge in this workshop is incredible! I feel like I've learned a lot of things from listening and playing this style of music- things that made me a better musician and will be there for me in many different musical situations. I highly recommend his workshops to any musician or non-musician- they will enhance your understanding of music in general and Brazilian music specifically."
_________________

"Richard Boukas's workshop introduced me to a slew of dazzling Brazilian guitarists and was the best musical experience I've had in the past year. It taught me the nuances of each genre that I could not have learned elsewhere and enabled me to form concepts universal to all musical genres."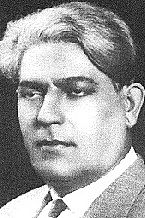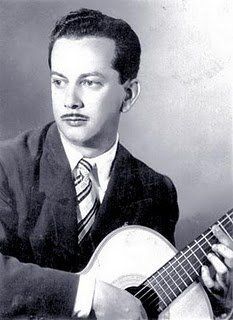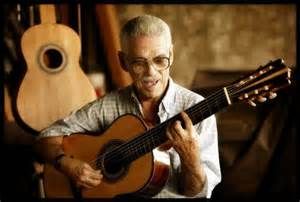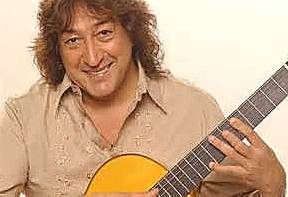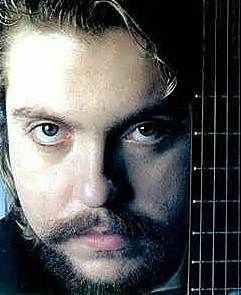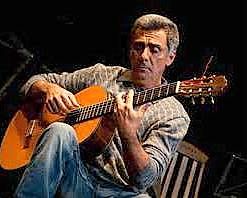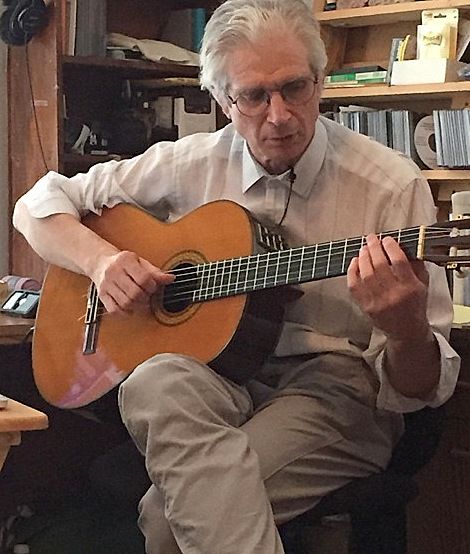 Brazilian Guitar Panorama Videos
Jobim's "Modinha" Elis Regina & Rafael Rabello